Auto shows
AutoWeb interviews Brendan Flynn, Vice President of the Los Angeles Auto Show
"How big of a role will technology, such as infotainment and autonomous vehicles, play in this year's show?"
Founded in 1907, the Los Angeles Auto Show is touted as one of the most influential and best-attended auto shows globally — it also unofficially launches the national auto show season that runs through the winter and into the spring. Each November, show creator ANSA Productions gathers the who's who of the auto industry and unveils the future of mobility in the car culture capital of the world.
The auto show's Press and Trade Days draw more than 18,000 auto industry decision makers and influencers, including 4,400 media from more than 58 countries, and the 10 public days that follow add nearly a million more visitors to the attendance list. Recent years have featured the Connected Car Expo (CCE), a one-day conference and expo held in conjunction with the Los Angeles Auto Show Press and Trade Days that brings together the entire eco-system driving the convergence of technology and the automobile.
To learn more about the Los Angeles Auto Show, we sat down with Brendan Flynn, Vice President of the Los Angeles Auto Show.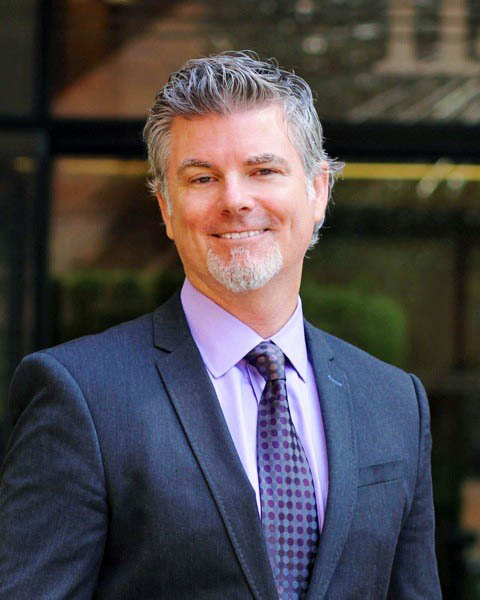 AutoWeb: How big, in terms of square exhibition feet, is the LA Auto Show? How many cars are expected to be on display?
Flynn: The LA Auto Show takes up every possible space at the LA Convention Center (850,000 square feet). It features 125 exhibitors and nearly 800 cars. A few statistics that may be of interest to your readers: There are 1,300 chain hoists averaging 750 lbs. per hoist – capable of lifting nearly 1,000,000 lbs. of lighting, truss, hanging signs, video walls and other ceiling-supported elements. We also use five miles of truss (the rigid metal structure supporting the displays) to build the show!
AutoWeb: It seems like everyone in Southern California attends. How many people do you expect will walk the halls this year?
Flynn: North of 900,000.
AutoWeb: Is the show just for car shoppers, or does it offer something for everyone?
Flynn: More than half the attendees are in market for a car within the next 12 months, but the show is equally about entertainment. More and more each year the auto manufacturers are creating fun experiences for all ages. Dirt tracks for kids in tiny electric F150s, driving simulators, fun photo booths, game shows with prizes, remote control car tracks, Hot Wheels giveaways and more.
On weekends, the halls are often packed with people, when is it best to visit to miss the crowds? Weekdays are the best and we stay open until 9 pm most nights. The Wednesday before Thanksgiving we are open until 10 pm. so its a great place to bring family from out of town. And with great events and dining at adjacent LA Live…making a trip downtown is more fun than ever.
AutoWeb: How many world debuts should we expect to see? Can you name several?
Flynn: We expect about 50 total debuts with about 30 of those global debuts. I'm excited about the Fiat 124, Audi e-tron quattro concept SUV, the Jaguar F-Pace, the Porsche Cayman GT4 Clubsport, Cadillac XT5, Mercedes Benz SL & GLS, Infiniti QX30, Scion Concept, Volvo "time machine" concept, all new Buick LaCrosse, all new Nissan Sentra. Plus there is a ton not yet announced from Porsche, Ford Motor Company, Mazda and others.
AutoWeb: Tell me about the Connected Car Expo. What is it about?
Flynn: The Automotive industry is being disrupted just like the music industry and there will be a dramatic changes happening quickly. Some of it will initiate from the traditional car makers but major change is coming from the outsiders and I'm not talking about just Tesla. Google, Apple, Uber, Lyft and new start-ups like Getaround, Driversiti, Hop Skip Drive, OpenCar, Quanergy and a ton of other companies that you haven't heard of yet but will soon. How cars are being made, sold, serviced, owned, and operated and the role cars will play in a newly conceptualized intermodal transportation system is all changing. It will impact business, consumers and cities significantly. The Connected Car Expo was created to address the many issues facing the industry from cyber security, driverless cars, car sharing, over-the-air updates and much more.
AutoWeb: How big of a role will technology, such as infotainment and autonomous vehicles, play in this year's show? Do you expect that to change?
Flynn: Technology will be the undercurrent of everything. There is a race to innovate as we move toward a driverless car future, but between now and then there are breakthrough technologies impacting the industry and consumers today. Innovation that speeds up product development cycles, makes cars more secure, provides regular updates like you get on your smart phone, improves fuel economy, further advancement in electrification, and semi-autonomous features that help mitigate against distracted driving caused by technology. Then there is the rapid growth of the sharing economy and how that is impacting how cars are sold and owned. Now consumers can make money from their cars and become gig economy entrepreneurs. There are also dozens of tech companies that help you park, make your old car a connected car, get instant road side assistance or pay for insurance only for the actual miles you drive. You will be able to learn about some of those options at the Auto Show as we will have public exhibits from Lyft, Honk, MetroMile, Luxe Valet, MiaLink-up and Zirx.
AutoWeb: With new hotels, the L.A. Live venue, and the natural appeal of traveling to Southern California from other parts of the country and the world, is the L.A. Auto Show usurping Detroit's stature as the premier event in North America?
Flynn: Downtown LA is undergoing a huge renaissance. It's actually cool in DTLA. This does attract more international press trips, product launches and media drives. Auto makers love LA for the celebrity appeal and often throw glamorous parties, not just for the media attending press and trade days, but also for the influential consumer that lives here. The LA Auto Show is definitely growing in importance as an international trade show for the converging automotive and technology industries but it also delivers a great consumer show in the largest car buying market. The LA Auto Show and the Southern California marketplace deliver tremendous benefit. How the industry chooses to take advantage of that is up to them. We think we offer a good value proposition.
AutoWeb: What is your favorite part of the LA Auto Show?
Flynn: I am always amazed by how much people love cars and the experiences that cars deliver. You can stand next to a stranger at the auto show and have the best conversation about cars. I love it when my friends and family visit or when people I haven't seen in a while come to the show and it's a great escape to talk about your dream car, plan for your next purchase, think about how much fun you'd have in the camper van on your next road trip or talk about what sports car you will buy when the kids are out of the house. People that like cars are just fun to be around.