Buying advice
AutoWeb Interviews Rick Brennan, Executive Director of Marketing at Falken Tire, about Track Tires
"There are a couple of reasons that you probably don't want to use track tires on a daily basis."
All-season tires work perfectly well for most drivers, but enthusiasts who want to maximize the capabilities of their vehicle will want to seek out high-performance tires engineered with special construction, unique rubber compounds, and summer tread patterns. These tires, labeled as "extreme performance" or "R-compound," have been engineered to corner and brake with tenacity while handling the high speeds and high temperatures associated with racing.
To learn more about these tires, we spoke with Rick Brennan, Executive Director of Marketing at Falken Tire:
1. What is the difference between "performance summer" and "track" tires?
A few years ago, there was a vast difference between tires dedicated for the track and a performance summer tire. Street tire technology has since advanced to the point that the lines between the two have blurred. However, there are some differences to keep in mind when considering a tire for the track or a performance tire for the road. Consider the Uniform Tire Quality Grade (UTQG) rating of the tire you are thinking of purchasing. UTQG ratings are a bit subjective, because they are issued by the manufacturer, but when you start to consider tires with a UTOG rating of under 300, you are beginning to trade daily driving characteristics – such as ride comfort or hydroplaning resistance – for on-track performance.
There are several extreme performance tires, such as our Falken RT615K, which provides aspects of both track tires, as well as performance summer tires. The blend of high-level performance makes them usable both on the track, and for driving to and from the track.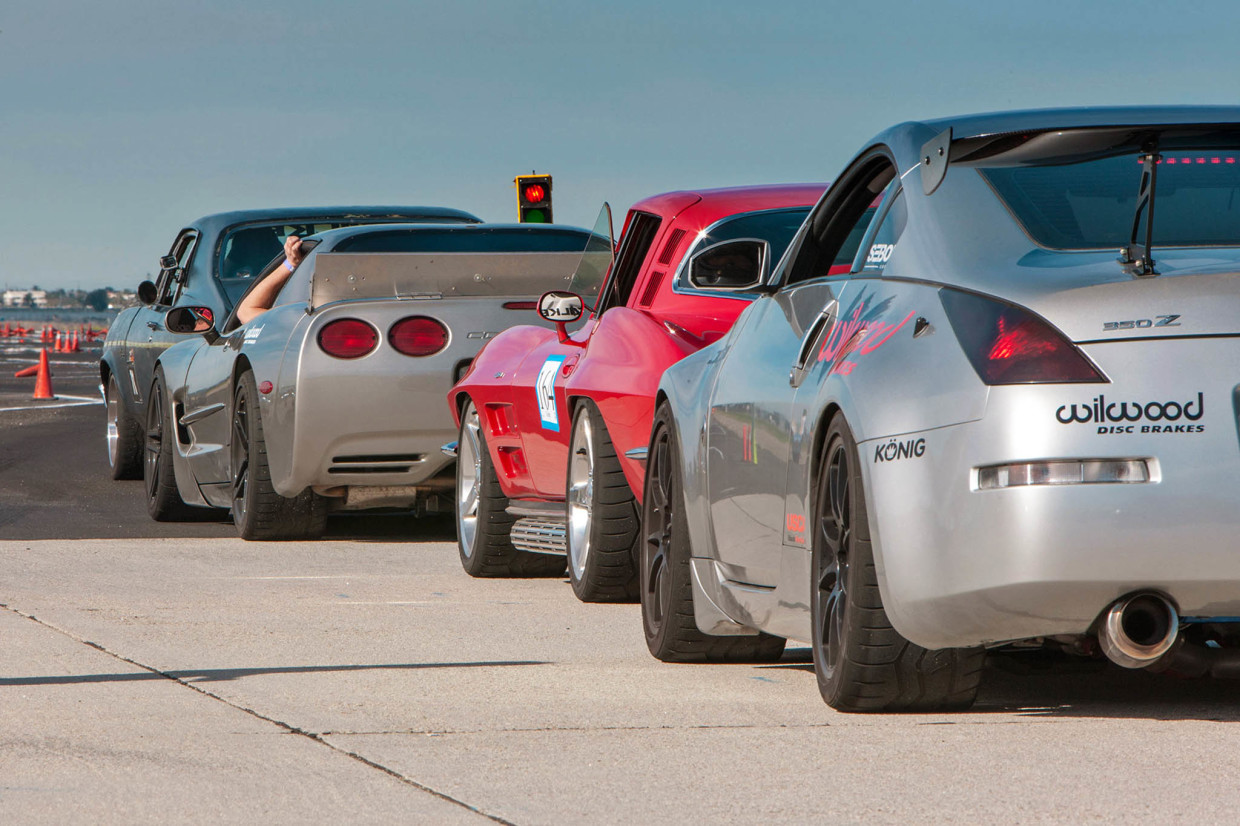 2. What does the term "R Compound" refer to?
R-Compound tires aren't strictly defined, but essentially, they are a tire that offers the highest level of on-track performance with the bare minimum ability to be used on the street. R-Compound tires are Department of Transportation (D.O.T.) approved on the street and have a UTOG (Uniform Tire Quality Grade) rating of 140 or less. However, these are not the sort of tires you'd probably want to live with on a day-to-day basis. They are designed to be as fast as possible on the track, with little emphasis on the types of conditions you encounter every day. They will provide a huge amount of braking and cornering forces, but will not perform well in the rain or in very cold conditions.
3. Can I drive on track tires every day?
This will depend on the tire that you select and what your driving habits are. There are a couple of reasons that you probably don't want to use track tires on a daily basis. Track tires will wear our much quicker than, for example, all-season tires. In addition, using track tires on a daily basis is not cost efficient.. They also transmit more road vibration and noise, and won't be very good in the rain or in extremely cold temperatures. There are a number of summer performance tires – I use the example of our Falken FK453 vs. the RT615K – that will provide a good amount of on-track performance and be much more comfortable for daily use.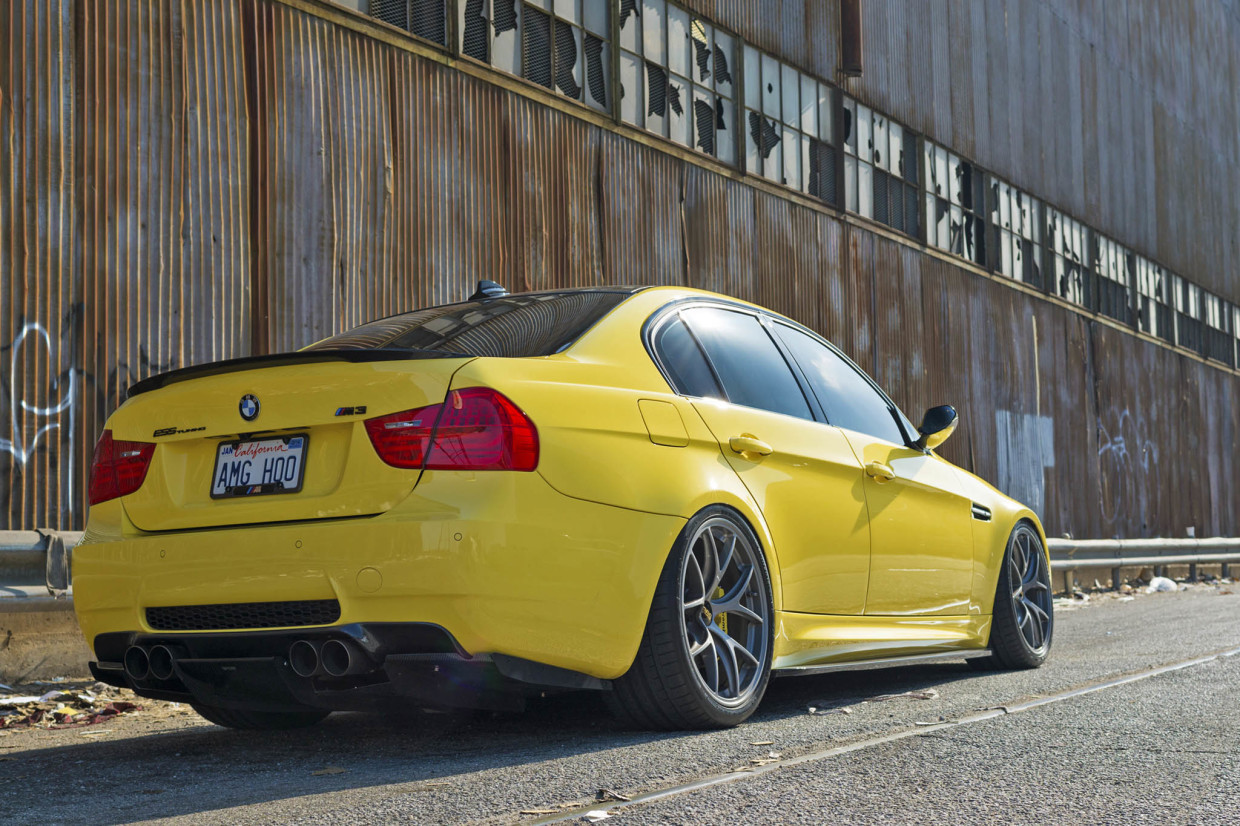 4. Do track tires last as long as standard tires?
Track tires tend to have a much shorter life span than a performance summer tire. Generally speaking, the lower the UTQG number, the shorter the life of the tire.
5. Do track tires operate at different temperatures?
Track tires will be able to withstand higher temperatures, and withstand them for a much longer period of time, than summer performance tires. In fact, track tires must be very hot before they begin to generate grip. In contrast, summer performance tires will overheat and begin to lose substantial grip under these high temperatures.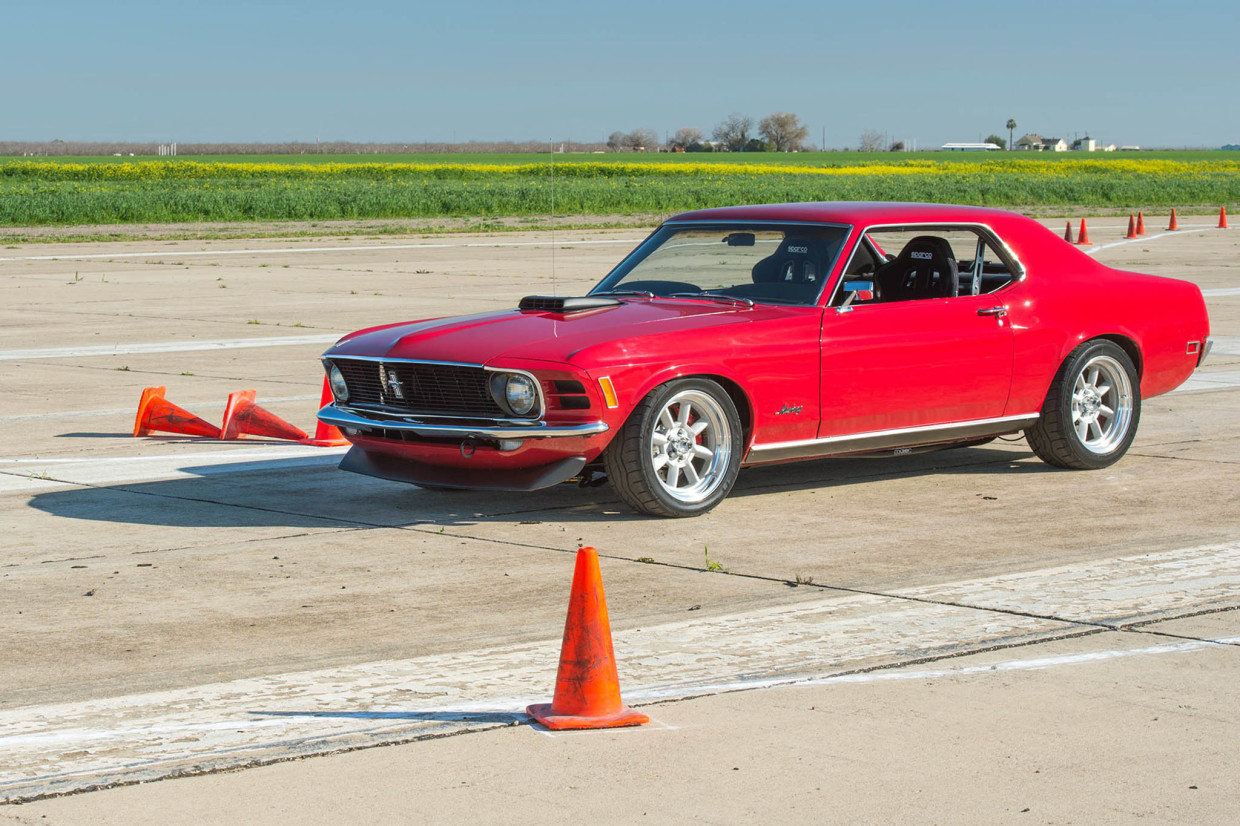 6. How often should I check my tire pressures at the track?
At minimum, check them before and after each session. Optimum tire pressure will vary based on a variety of factors, but it's important to keep in mind that ambient and track temperatures could change greatly throughout the day and you will need to adjust your cold temperatures accordingly. Additionally, if you drive to and from the track on your tires you will need to reset you pressures for driving on the road.
7. What are heat cycles?
A heat cycle occurs when a tire is taken from its ambient temperature to its full operating temperature. It is difficult to say when this happens precisely, but we can assume that after a few laps on the track the tires have reached their full operating temperature. Some tires are extremely sensitive to heat cycles, and will experience a large drop in performance after only a few heat cycles. Others will perform similarly over a large number of cycles and many days at the track.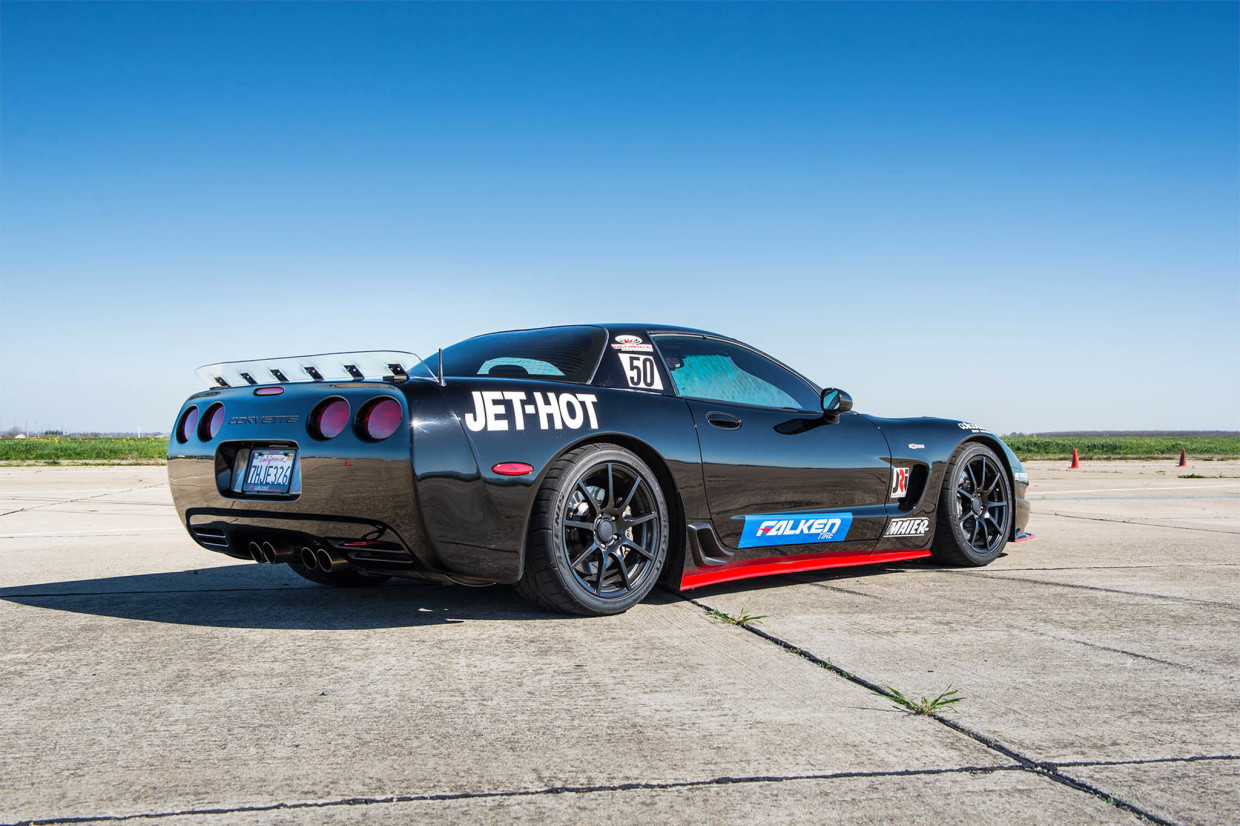 8. I spun out on the track — how do I know if I damaged the tire?
The potential damage that comes from spinning out is a flat spot. This can also potentially happen under braking but is not an issue in a modern car with anti-lock brakes. A flat spot occurs when the tire slides across the surface, literally wearing a patch of the rubber away and creating a flat section on the tire. This will be very obvious, as the tire will have a vibration. If you have a flat spot you must replace the tire. Anytime you go off the track, it is a good idea to visually inspect each tire and check air pressures to make sure there is no slow leak caused by a puncture or damage caused to the bead.
9. How should track tires be stored during the off season?
There are a few simple steps that should be taken to ensure your tires are ready for your next day at the track. Take them off of your car and store them on their side in a cool (between 40 and 90 degrees), dark and dry place. Wrap them in black plastic bags, and don't leave them in direct sunlight.