Industry news
Elon Musk Shares Supercharger, Says Gas and Diesel Technology Have Hit Their Limit
"Gasoline and diesel may have a limited future, but their sunset is still well into the future."
At a conference in Germany this week, Tesla CEO Elon Musk announced plans to share the Supercharger network with other EV manufacturers, and voiced his thoughts on the future of diesel and gasoline engines.
Spoiler alert: I'm going to call "BS" on both counts.
Sharing the Supercharger
Let's start with Mr. Musk's comments about sharing the Supercharger network. For those unfamiliar with it, Supercharger is a fast-charging system that Tesla says can charge a Model S up to 50-percent state of charge (SOC) in 20 minutes or less. Tesla plans a network of Superchargers to allow Tesla drivers to make long-distance trips.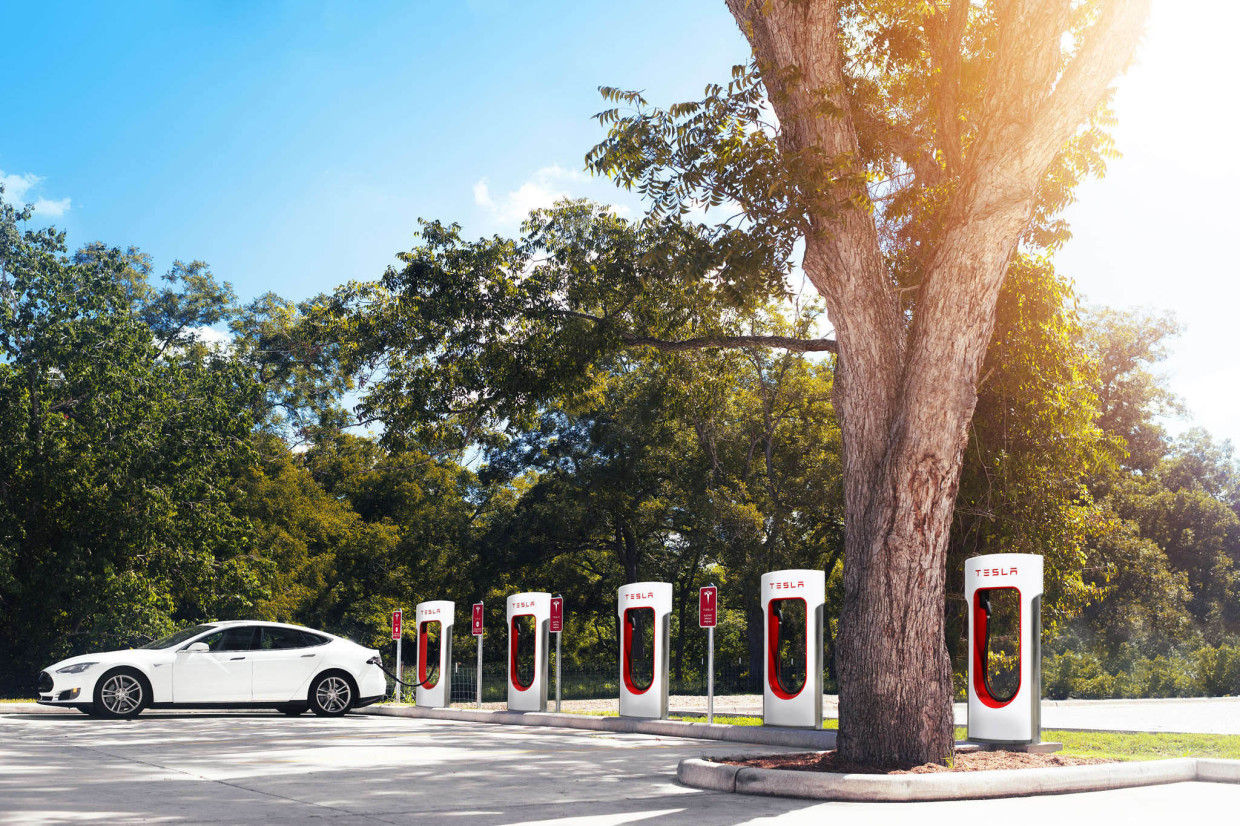 For the record, Mr. Musk wasn't announcing this as a new initiative; he was responding to a question from the audience about whether Tesla would open the network to other manufacturers. His answer:
"We're totally cool with…other companies using our Supercharger infrastructure. There's no intent to create a walled garden…the only requirements for using our Supercharger network are the car needs to be able to take the high power level [so it doesn't] hog the spot and sit there for too long…and then there just needs to be proportionate payment for however much the other manufacturer's cars are using the network; they should just pay that proportion, which I think is pretty fair."
Mr. Musk went on to say that a sharing agreement is on the horizon:
"One European car company, not a German car company, has approached us recently about doing exactly that, and we're super supportive…and if other car companies want to also create networks, we can create a shared network, that would be cool. We're for anything that's going to promote the future of electric vehicles."
This might be big news if Tesla's Supercharger were the only fast charging system, but it isn't.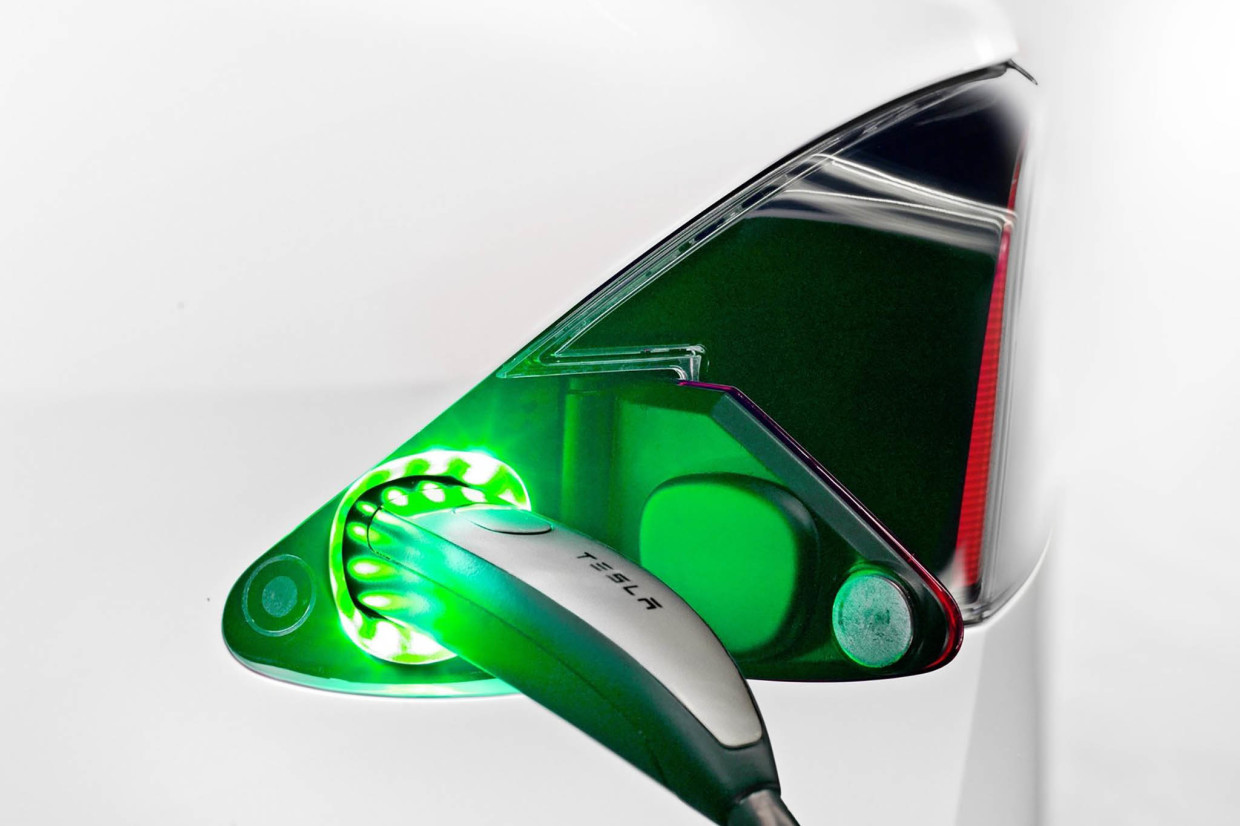 Most mass-market electric vehicles (EVs) sold today have the ability to fast charge. Aside from Tesla's Supercharger, there are two standards: ChaDeMo (used primarily by Asian and French EVs) and SAE Combo (used primarily by German and American EVs, other than Tesla).
Though ChaDeMo and SAE Combo do charge at a lower rate than the Supercharger (62.5 kW and 100 kW, respectively, versus Tesla's 120 kW, but ChaDeMo is being increased to 100kW), they accomplish the same basic thing.
What affect does the higher power rate have on charge times? It's hard to say. Tesla says the Supercharger can take a Model S from 0 to 50-percent state of charge (SOC) in 20 minutes and 80 percent in 40 minutes. But the Tesla Model S's range varies from 208 to to 270 miles depending on model, and they don't specify to which car those times refer. I have fast-charging experience with the 62-mile Mitsubishi i-MiEV and 90-mile Kia Soul EV, using ChaDeMo chargers, and found I could charge these cars from around 10 percent to 80 percent in 15 to 25 minutes.
More Charging Standards Make Things Worse
Mr. Musk says he is in favor of "anything that's going to promote the future of electric vehicles." So why is Tesla developing its own proprietary fast-charging standards rather than working on the ones that already exist? If Mr. Musk really wanted to make a difference, he'd make his vehicles compatible with one of the existing standards and work to develop and improve it. The EV world would be better served by one high-power charging standard than by Tesla offering to share a system that so far is used by just one type of EV (his own).
By developing a proprietary network, Tesla isn't doing what's best for society or for electric vehicles—it's doing what's best for Tesla.
Gasoline Gone? Diesel Dead?
At a separate appearance, Mr. Musk was asked if the Volkswagen emissions scandal would cause people to lose faith in green technology. His reply:
"Well, I think it's more the opposite. What Volkswagen is really showing is that we've reached the limit of what's possible with diesel and gasoline. The time has come to move to a new generation of technology."
First, I don't entirely disagree with Mr. Musk, in that I do think electric traction is the wave of the future. But to say "we've reached the limit of what's possible with diesel and gasoline" is hogwash.
Some might have said we'd reached the pinnacle of gasoline engine technology twenty years ago, when electronic fuel injection and coil-on-plug injection replaced the carburetor and the distributor once and for all. And yet standards continue to tighten, tailpipe emissions continue to plummet, and automakers continue to develop new technologies to make cars cleaner and more efficient. They may grumble about the cost and the timeline, but they are meeting these ever-more-stringent standards.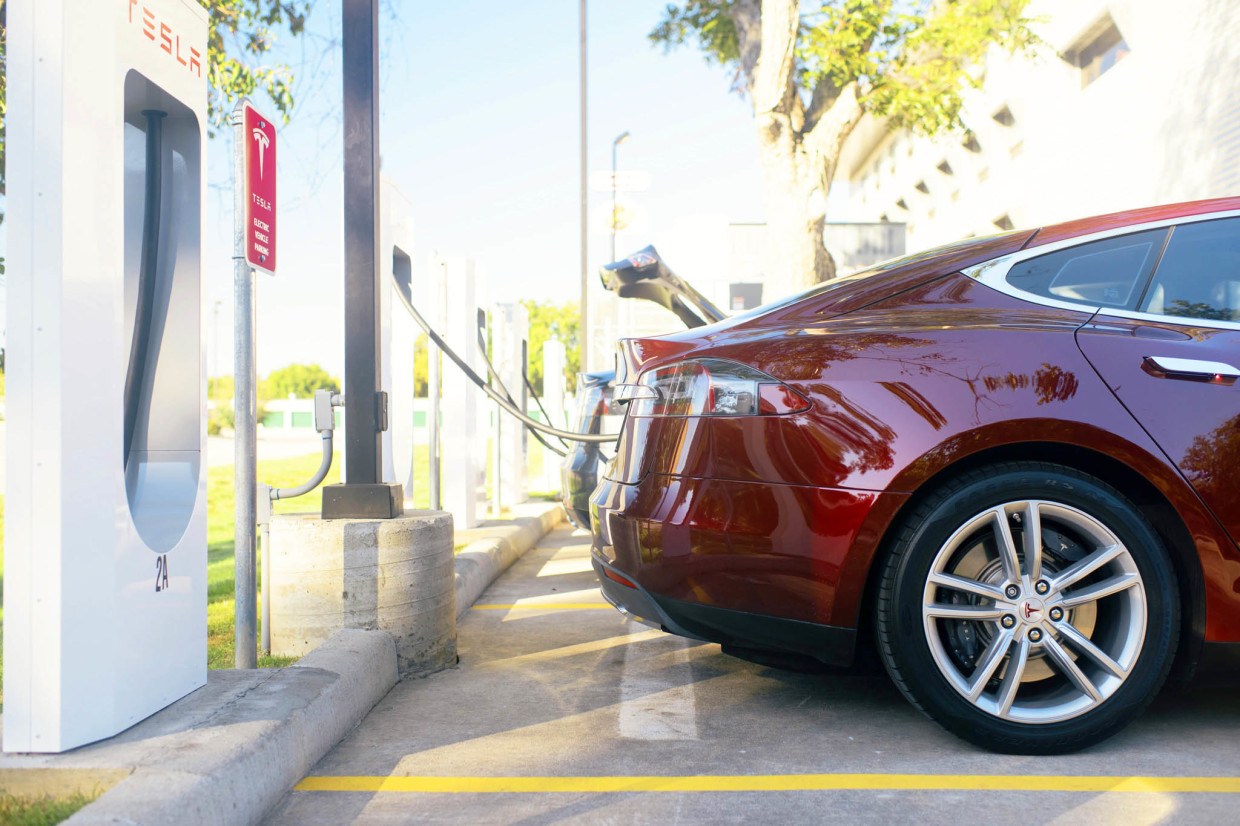 As for diesel, we have only just started to scratch the surface of what is possible. Diesels in America are struggling because our emissions standards are more strict than Europe (where diesel cars are most popular) and their sales here are so low in volume. Can the automakers meet American emissions standards with acceptable performance? Yes. Is it cost-effective to do so? It may not be. While I don't condone VW's attempt to cheat, I can understand its motives.
Remember, Mr. Musk himself has said that Tesla may not become profitable until the year 2020. Automakers like Volkswagen need to make money now. And keep in mind that one way Tesla makes money is by selling ZEV (Zero Emissions Vehicles) credits to other automakers. (Car manufacturers are required to build a certain percentage of ZEVs; they can buy credits from companies that have an excess, such as Tesla, which only makes EVs.) Most automakers need to make money by selling cars, not credits.
Bottom line: Gasoline and diesel may have a limited future, but their sunset is still well into the future. Mr. Musk is right when he says we need to move to a new generation of technology—but to say we've reached the limit of gasoline and diesel is just plain wrong.