Comparison tests
Motor Trend pits the Porsche 918 against the McLaren P1
Our friends over at Motor Trend just wrapped-up an epic two-car test, "2015 McLaren P1 vs. 2015 Porsche 918 Spyder Comparison," pitting the 2015 Porsche 918 Spyder against the 2015 McLaren P1 — a battle between two of the world's greatest production supercars — at the famed Mazda Raceway Laguna Seca. The team dropped accomplished race car driver Randy Pobst behind the wheel of each for a series of instrumented hot laps (Randy is not only fast, but he is consistent). Porsche Cars North America supplied a 918 (nicknamed "Alice") with factory support, while a private owner supplied a P1, which McLaren backed with its own engineers. Fresh factory rubber, in the form of uber-sticky Michelins (Porsche) and Pirellis (McLaren) were supplied by Tire Rack.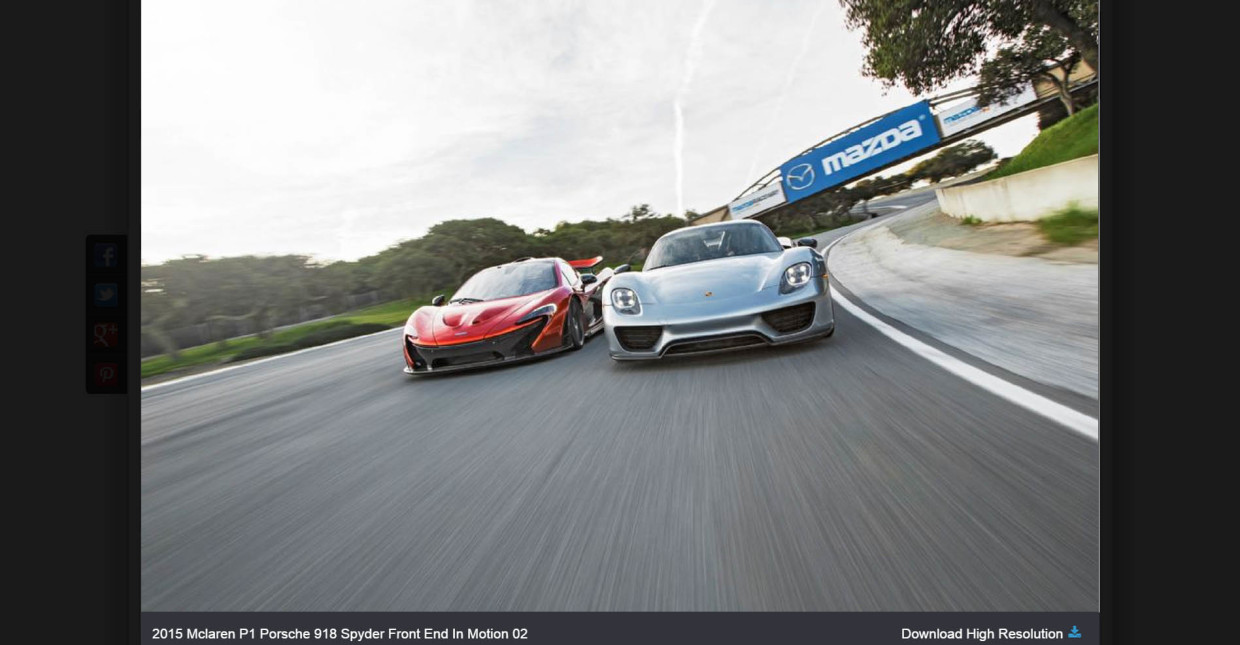 After a full day of testing, one clear winner emerged — you'll have to read the story to find out!
Our take is that Motor Trend did a very nice job with this test, but it remains a shame that a 2015 Ferrari LaFerrai wasn't a participant in the game. The publication had apparently lined up a private owner willing to let his vehicle be included, but Ferrari refused to allow the owner to run instrumented and timed hot laps in the car — go figure.